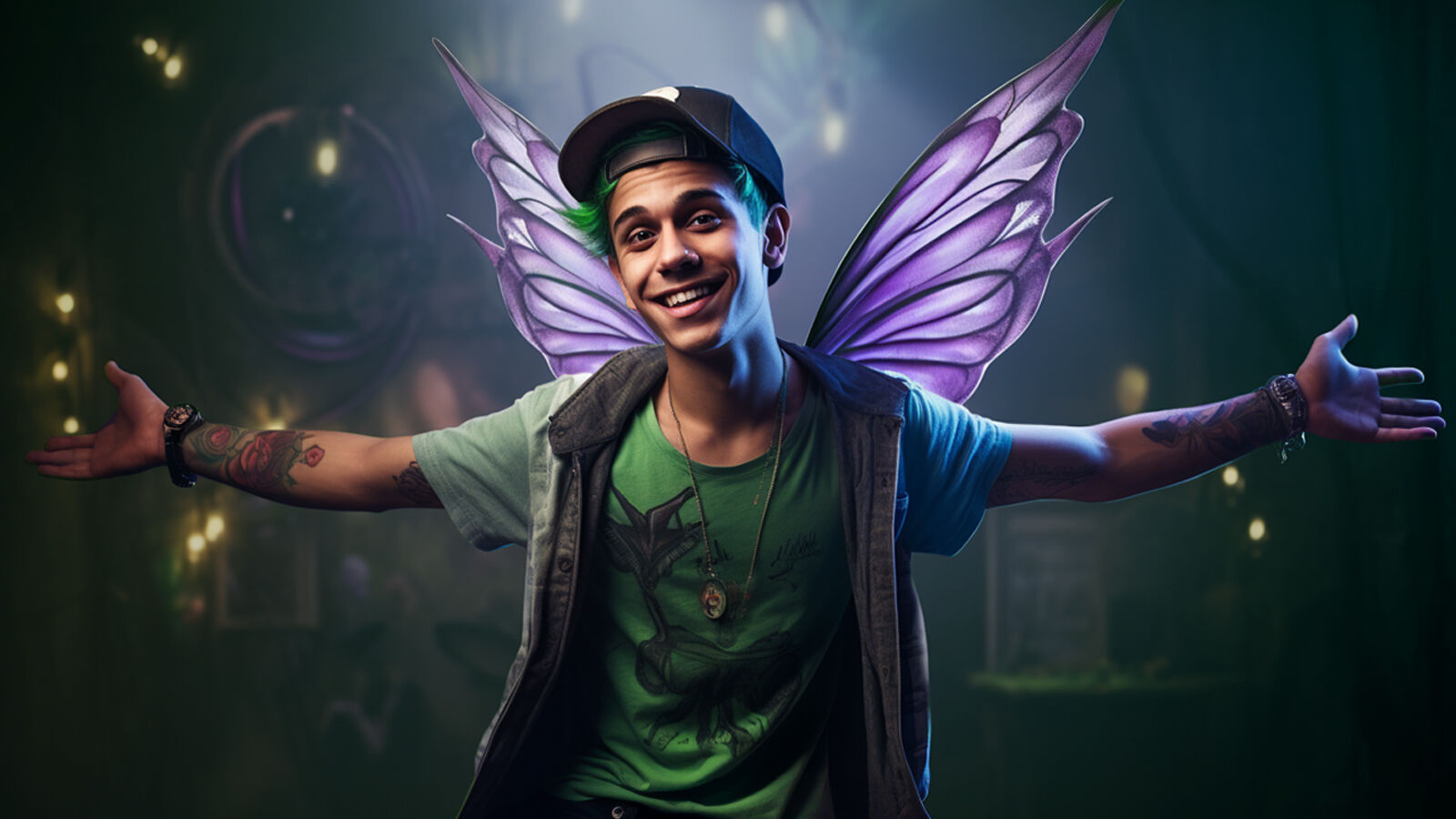 Tragic Magic
Everybody needs a little help sometimes - including Shakespearean characters. Join Puck (a.k.a Robin Goodfellow) as he becomes a self-appointed, self-help guru helping an assortment of recognisable Shakespearean mortals and supernatural beings through their predicaments. TRAGIC MAGIC is a light-hearted look into the fatal flaws of Shakespeare's key characters and an approachable examination into Shakespeare's knack for presenting the human condition timelessly and succinctly.
GRADES
7-10
CURRICULUM LINKS
English: Introduction to Shakespeare, Re-contextualising, Poetry, Relevance Drama: Shakespearean Adaptation
DRAMATIC FORMS & STYLES
Shakespeare, Magical Realism, Fragmentation, Hybridity of Form, Physical Theatre, Contemporary Performance.
TEXT STUDY
A Midsummer Night's Dream, Romeo & Juliet, Macbeth, Sonnets + more!
Created By
Writer Nelle Lee
Director Johnny Balbuziente
Video & Sound Designer Optikal Bloc
Booking Details
50 Mins + 10 Min Q&A

Performance Space 7x7 Indoor With Power
$8.90 Per Student (Inc. Gst)
Minimum Performance Fee Applies
Book Now